Bringing families together one song at a time.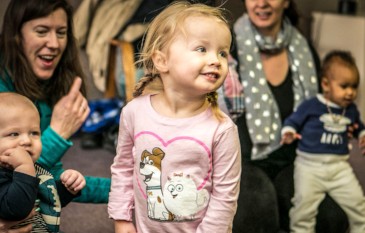 Since 1999, A Child's Song, conveniently located in Thornton, Colorado, has remained committed to providing music education for all. From early childhood to teen—as well as special needs—no child is left behind. 
A Child's Song offers fun Early Childhood classes such as the AussieROO Gym to infants and children up to five-years-old. The Studio brings music education to children ages six through teen. Our Reach and Teach program focuses on children with special needs. We can also bring music outreach programs directly to your school!
Our goal is to provide music education and appreciation not just for children, but for the entire family. Learn more about A Child's Song and how to get involved
---
Calendar
| Date | Event | Time |
| --- | --- | --- |
| 3/26 - 4/2 | Spring Break | |
| 5/22 | Science of Music "Jam Session" | 5:00-6:30 PM |
RSVP through our Event Calendar.

For more information on any of the above events, please call (303) 460-7408 or email info@achildssong.com
Posted on 04/24/2017

Paying it forward is a way to spread goodness into the world. If you want to get involved this International Pay It Forward Day, check out these ways to pay it forward.

Posted on 04/17/2017

Whether it's a few hours or a long commitment, volunteering not only supports those around you, but positively influences you as well. Here's six ideas to get started.

Posted on 04/10/2017

Homelessness is a significant issue which plagues our community and the world. With such a huge challenge, how can we as individuals make a difference?